FREE ADMISSION!!!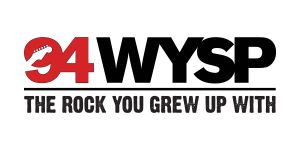 ANNUAL " not just" ROCK RECORD SHOW 2011
Friday November 25, Noon - 7pm
Saturday November 26, 10am - 7pm
Sunday November 27, 10am - 4pm
(Thanksgiving Weekend)
FREE ADMISSION!!!
Join Us On Twitter For Show Updates
and More!
http://twitter.com/rock_expo
THE GREATER PHILADELPHIA EXPO CENTER
100 Station Ave
(PA Turnpike to Route 202S to Route 422W)
Oaks, PA
(Septa #99, Call: 215-580-7800 for info/schedule)
Vendors From Across The U.S.A. & Canada!
Bargains!
150 Tables!!!
RECORDS * CDS * 45'S * 12" * DVDS * POSTERS * BOOKS
MAGAZINES * T-SHIRTS * MEMORABILIA and MORE!!!
*
GUESTS:
Gary Sohmers
Bring your treasures for Gary to appraise
from Noon to 3:00pm Saturday & Sunday
(with a $5 donation to The American Red Cross)
Gary Sohmers appears as an appraiser in Collectibles,
Memorabilia and Toys on the Emmy nominated hit PBS television
program "Antiques Roadshow"
(www.allcollectors.com)
MORE TO COME!
*
FREE ADMISSION